*AsChinahasdynamicallyoptimizedandadjusteditsCOVID-19preventionmeasures,Chineseandoverseasenterprisesarelookingforwardtoparticipatinginmoreofflinefairsthisyear.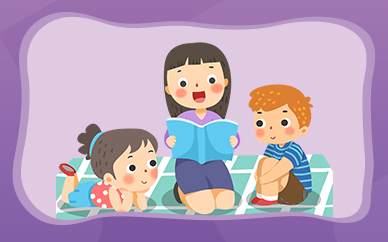 (资料图片仅供参考)
*AftertheSpringFestivalholiday,Guangzhouhasheldmorethantenofflinefairsandexhibits,withover50eventslinedupforthefirstquarteroftheyear,accordingtothemunicipalcommerceauthority.
*Fairsandconventionsserveasbridgesbetweensupplyanddemand,gatheringpeople,goods,capital,andtechnologytopromoteindustrialupgrading,employment,consumption,resourceallocation,andinnovativedevelopment.
by Xinhua writers Hong Zehua, Ye Ting, Deng Ruixuan and Ding Le
GUANGZHOU, March 17 (Xinhua) -- Surrounded by butterfly- and rabbit-shaped lamps, workers are busy assembling illuminations, while others rehearse for the highly anticipated light show at the upcoming 28th China (Guzhen) International Lighting Fair (GILF).
Set to kick off on March 18, the fair in Guzhen Town, Zhongshan City, south China"s Guangdong Province, has fully resumed offline exhibitions with an exhibition area of more than 1.5 million square meters, said Kuang Zhi, secretary of the Party committee of Guzhen Town.
Last year, the 28th GILF was suspended due to the COVID-19 pandemic. However, it has been rescheduled for this year and has attracted more than 3,500 companies and over 60,000 registered professional buyers, including more than 2,400 professional buyers from over 110 countries and regions.
Located in the Pearl River Delta, Zhongshan is one of China"s manufacturing hubs featuring furniture, home appliances, and illuminations. Exhibitions and fairs are crucial for local enterprises as they facilitate transactions and cooperation.
As China has dynamically optimized and adjusted its COVID-19 prevention measures, Chinese and overseas enterprises are looking forward to participating in more offline fairs this year.
People visit the 27th China (Guzhen) International Lighting Fair (GILF) in Zhongshan, south China"s Guangdong Province, Oct. 22, 2021. (Xinhua)
BOOMING EVENTS
"I will not lose this chance to see and check new items here," said Issam Sarakbi, a buyer from Syria visiting the GILF, who advised his friends working in the illumination industry to come to China. Face-to-face meetings are helpful for building trust and cooperation, he added.
Besides the GILF, the Fifth National Forest Fire Protection Equipment Exhibition and Emergency Rescue Equipment Exhibition was held on Feb. 8 in the southern Chinese metropolis of Guangzhou.
The fair featured hundreds of advanced products and technologies, including aviation firefighting equipment and intelligent unmanned aerial vehicles. It is estimated that over 80 percent of exhibitors who attended the fair received purchasing orders.
"It"s a pleasure to meet our old friends face-to-face again. We are excited to take advantage of the event to showcase our advanced products to buyers nationwide," said Shen Dong, director of an exhibiting company.
After the Spring Festival holiday, Guangzhou has held more than ten offline fairs and exhibits, with over 50 events lined up for the first quarter of the year, according to the municipal commerce authority.
"Member companies of our association are eager to hold exhibitions as offline fairs resume," Lu Xiaokun, deputy director of Guangzhou International Convention and Exhibition Association.
The 13th China Guangzhou International Performing Arts Fair, part of the Guangzhou Cultural Industry Fair, concluded last week with an estimated turnover of about 500 million yuan.
The event attracted around 500 participants from 35 countries and regions, including performing arts groups, stage performing companies, management companies, and other industry players.
Offline fairs have seen a comeback as China optimized and adjusted measures for COVID-19 prevention and control. Exhibitors scramble to register for upcoming events.
Suspended last year due to the pandemic, the Beijing Book Fair has resumed offline, attracting over 100,000 visitors since commencing on Feb. 24. Over 700 publishers gathered at the exhibition center, bringing about 400,000 kinds of exquisitely printed books with rich content for the audience.
The whole industry was eager to see a business comeback, said Zhang Shuo, a publicity manager from the Beijing-based publisher CITIC Press Group. Many publishers sent out invitations to distributors nationwide, designed their exhibition booths and organized live-streaming teams for the fair after the Spring Festival holiday.
This photo taken on Dec. 29, 2022 shows the exterior view of an exhibition hall of the China Import and Export Fair in Guangzhou, south China"s Guangdong Province. (Xinhua/Lu Hanxin)
BUILDING CONFIDENCE
Fairs and conventions serve as bridges between supply and demand, gathering people, goods, capital, and technology to promote industrial upgrading, employment, consumption, resource allocation, and innovative development, said Chu Xiangyin, chief research fellow at China Convention/Exhibition/Event Society.
The long-established Canton Fair, also known as the China Import and Export Fair, will kick off both offline and online on April 15 in Guangzhou. The exhibition area will reach 1.5 million square meters this year, with more than 30,000 Chinese and foreign companies expected to partake in the fair"s 133rd session.
As offline exhibitions resume this year, buyers and sellers from all over the world look forward to seeing the largest scale Canton Fair ever, said Harley Seyedin, president of the American Chamber of Commerce in South China.
Lu Xiaokun expects a surge in the exhibition industry in the first quarter of 2023, which will boost industry confidence and promote social consumption while also promoting the resumption of work and production.
Last year, the Central Economic Work Conference emphasized developing the modern service sector and unlocking the domestic market"s potential. This year"s government work report also mentioned that major trade events have delivered positive results, which boosted reform and development with high-standard opening up.
"Fairs are an important platform for building a modern market system and an open economic system, and have become a leading industry in promoting economic development," said Chen Xunchao, deputy director of the Trade Development Bureau of the Ministry of Commerce.
Chen added that fairs play a vital role in promoting high-level opening-up and high-quality development by connecting supply and demand and linking circulation and consumption.
The Boao Forum for Asia is a non-governmental and non-profit international organization committed to promoting regional economic integration and advancing the development goals of Asian countries. Its annual conference will be held entirely offline from March 28 to 31 this year.
Representatives of governments, business, academia and media from all over the world will be invited to attend the event, seeking strategies for development and ways to deepen cooperation in the international community, according to the forum"s official website.